When it is 4 o'clock in the morning there aren't too many options for grabbing a bite to eat in Northern Virginia. But for over 40 years, one local hot spot, Amphora Restaurant, has been giving locals their late night fix.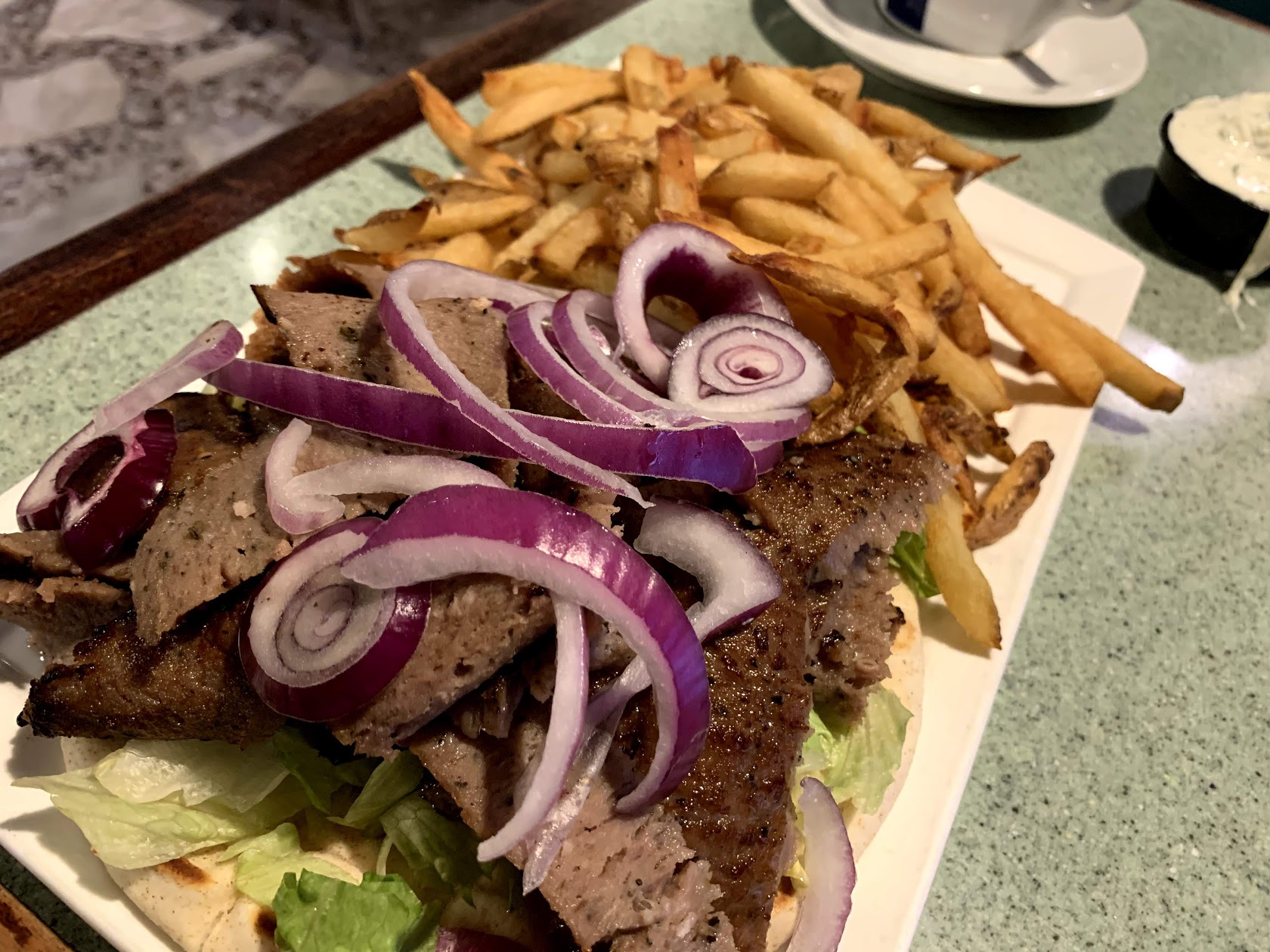 Amphora Restaurant has locations in Herndon and Vienna, is open 24 hours a day, 7 days a week, 365 days a year. The Vienna location is conveniently located downtown right off of Route 123 and doesn't have the look of your typical diner. Instead of a classic 1950's silver and neon Americana vibe, Emphora has more of a comfortable restaurant feel.
When you are handed the menu you may as well have been handed a novel. It features over 350 items! From American to Italian to Mexican to Greek, from Breakfast to Lunch to Dinner to Dessert and every meal in between, Amphora has something for everyone at every time. (pictured above is the gyro sandwich…which is HUGE!).
But at 4 in the morning, a classic American breakfast along with and endless cup of coffee is the way to go.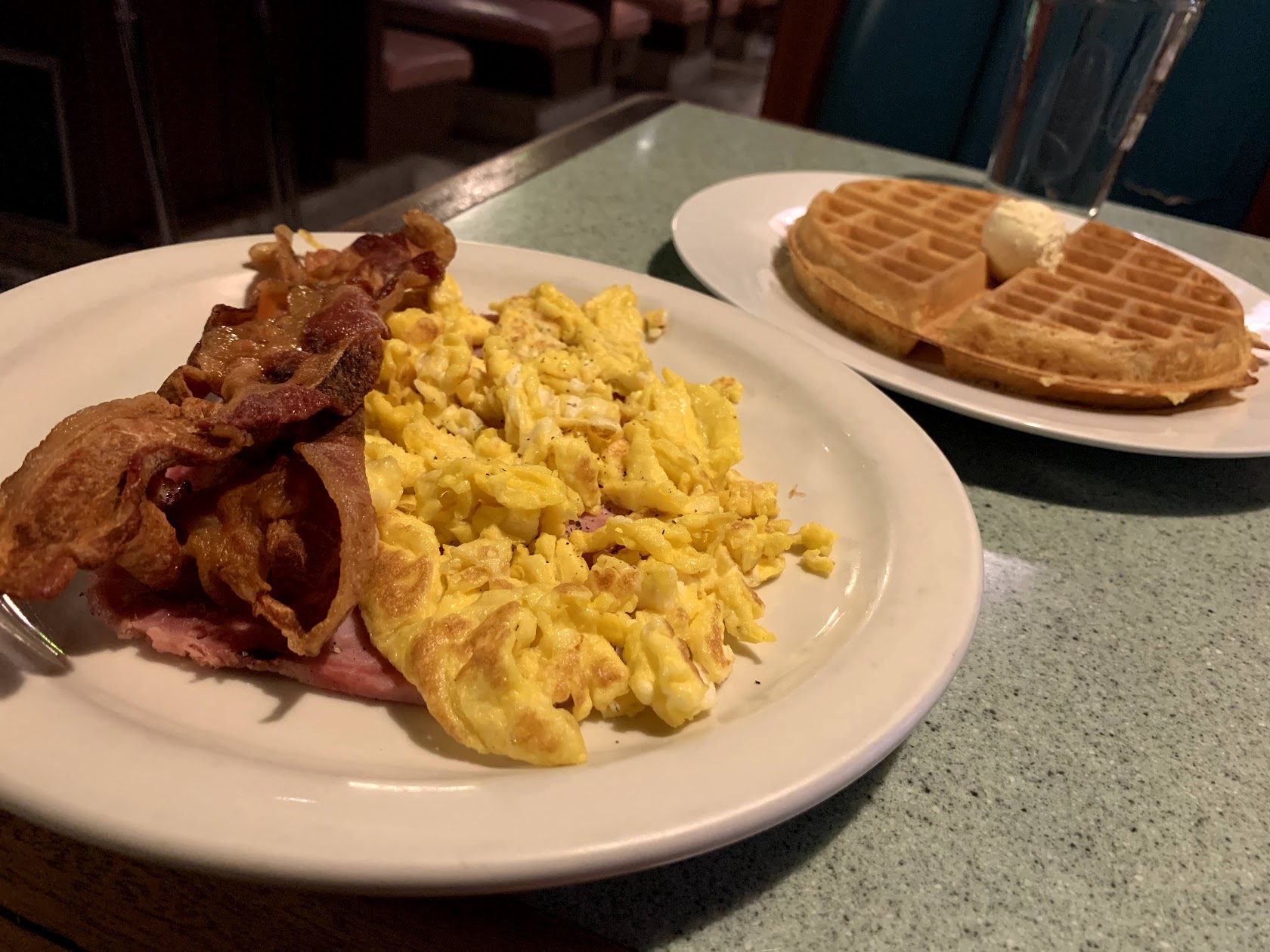 The item pictured is their Belgian Waffle Deluxe Breakfast. It comes with 2 eggs, crispy bacon (or pork or ham) and a well made, fluffy yet solid Belgian waffle. The writer of this article has an interesting appetite, and ordered the scrambled eggs well done, and added some extra ham. The best part? Without the extras, it's only ten bucks.
The food is delicious, and the atmosphere is a little more welcoming than some of the other rowdy late night options. Plus, unlike your iHops and Dennys, this is a local business and a family business, so it has that unique and local feel. And of course you can go for lunch or dinner too!
So next time you get off your overnight shift, next time you have that early business meeting, next time you are studying for that exam, or next time you happen to be up late writing blogs, make sure you check out this local family business, their enormous menu, and the most relaxing late night diner in the DC metro area. Amphora Restaurant is worth the trip.
MORE