With a pandemic upon us, we understand the need to support our favorite small businesses, to help them weather the storm until things go back to normal. Today we wanted to feature Sam Phao Thai Cuisine in Alexandria, one of Kristie's favorite take out spots in Old Town. The food is delicious, and they are still serving up their authentic illustration of original Thai Cuisine for carryout and Uber Eats. They have a great menu, and two of the best items are the drunken noodles with tofu and the chicken fried rice pictured below.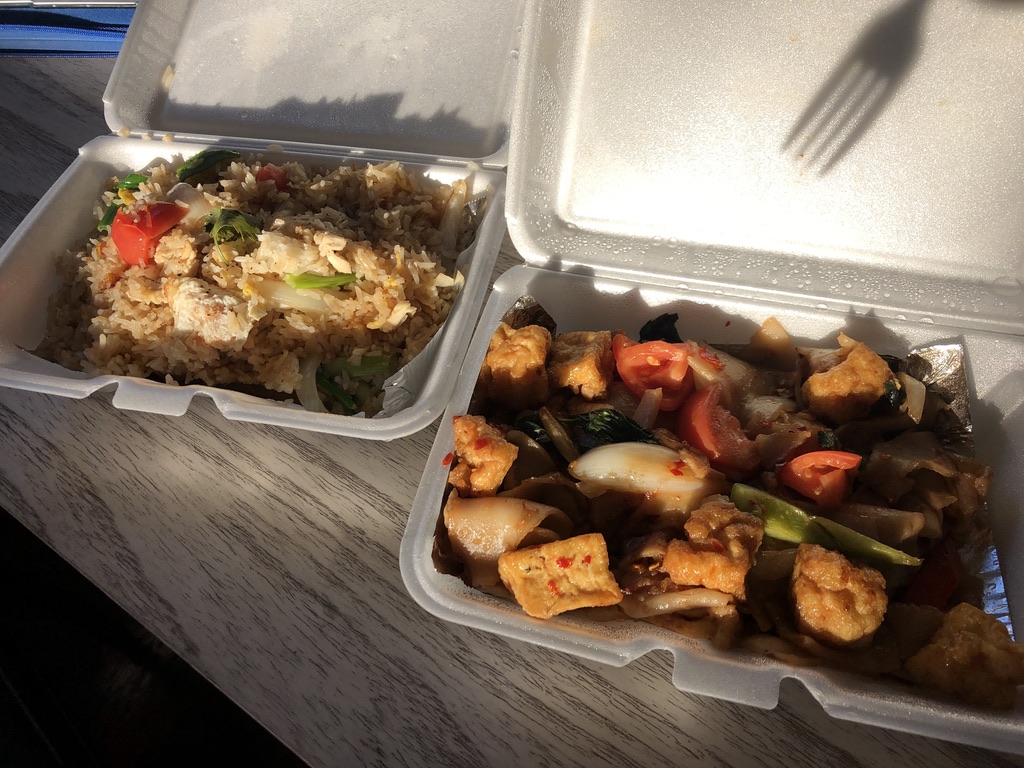 We've had experience with a lot of carryout places during this crazy time, and we understand all the stresses these places are going through. That is why we appreciate it that much more that Phao Thai ALWAYS answers the phone. Ordering the food couldn't be quicker or easier. Plus you also get to pay over the telephone to keep the contact at an even safer level. As an added precaution, they don't allow patrons inside the restaurant and have a designated pickup area outside.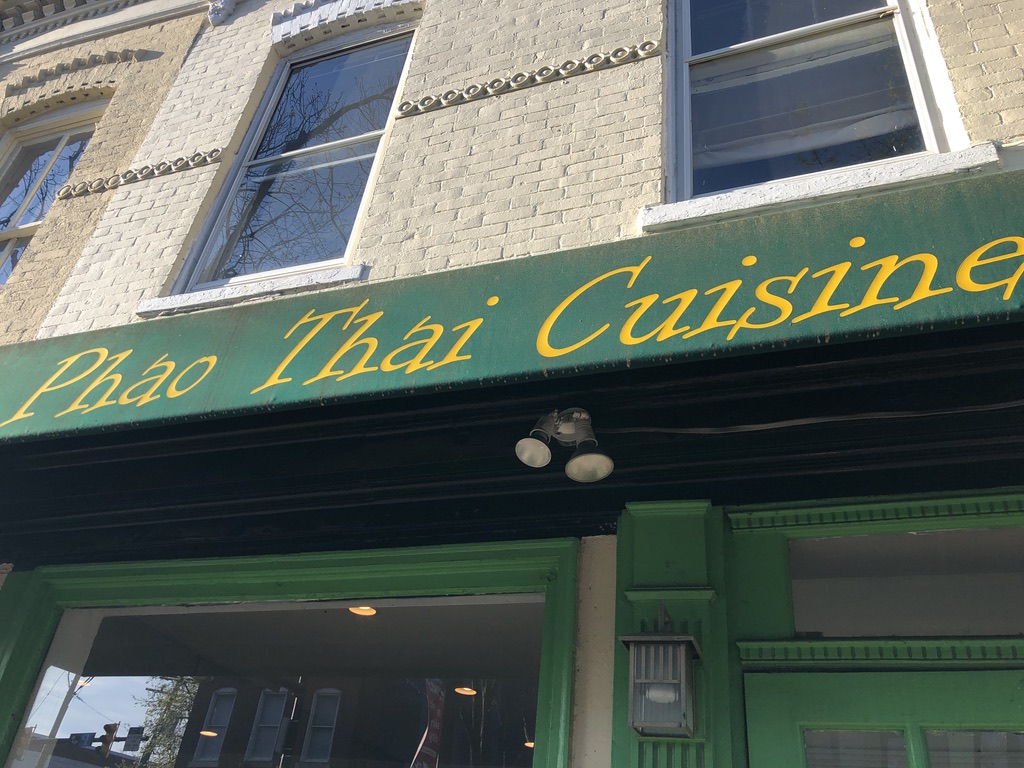 The restaurant is located right on King Street in the heart of Old Town Alexandria and the location couldn't be better for Old Town residents or those passing through for their essential work. Let us know what you think when you try it out!
Feel free to leave a comment if you have any questions about this restaurant or other things to do in the Old Town area.